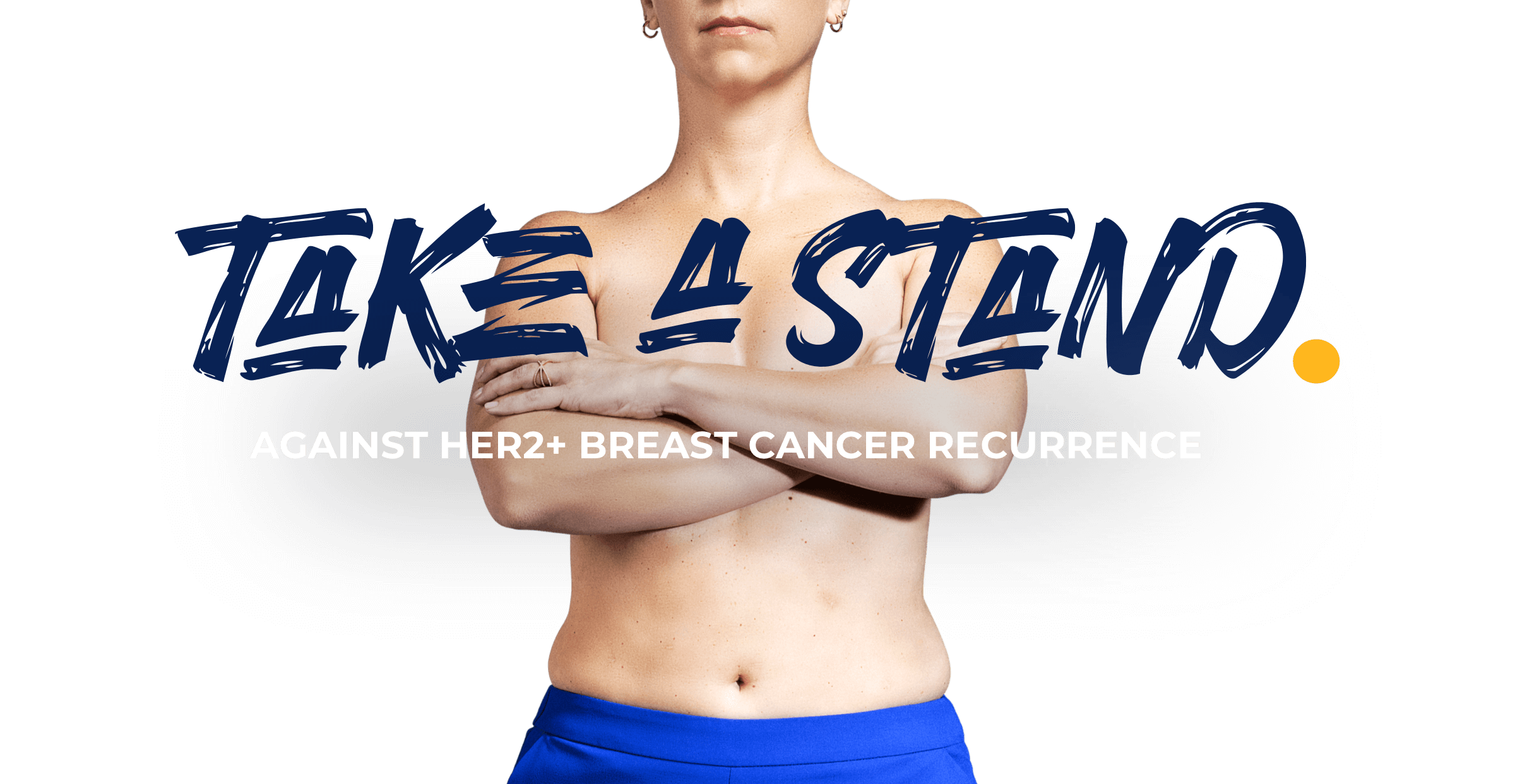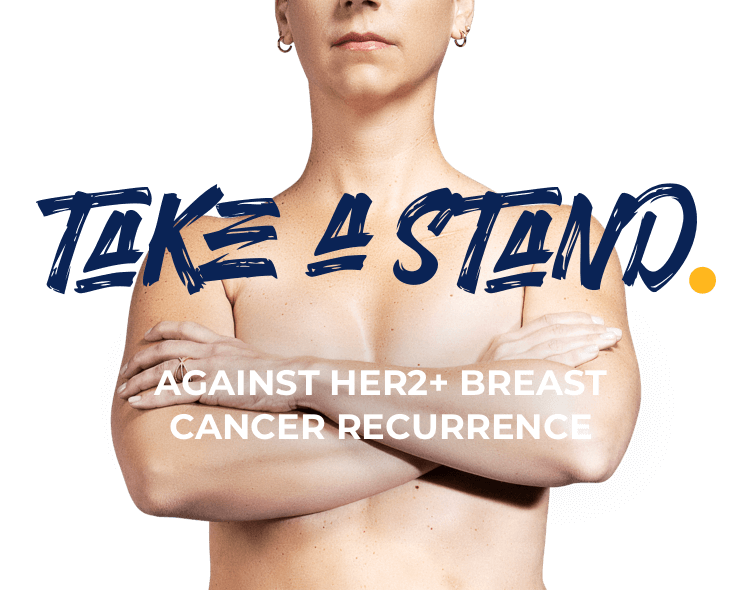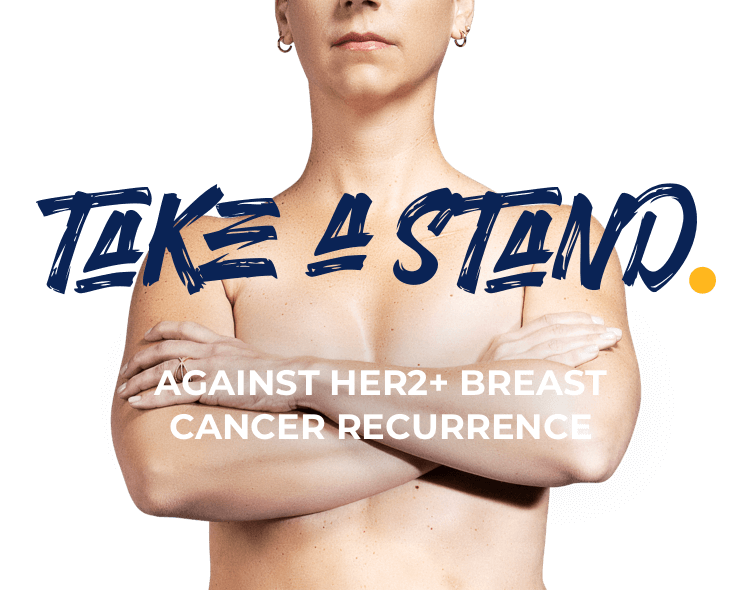 Reduce your risk...
In a clinical trial, NERLYNX reduced the risk of cancer returning for people with early-stage HER2+ breast cancer after trastuzumab-based therapy.
What is HER2+ breast cancer?
Some people with breast cancer have a gene mutation that causes their cells to make too much of the HER2 (human epidermal growth factor receptor 2) protein. HER2 protein tells cells to grow and divide. If you have too much, your cells may grow faster than normal, and behave aggressively—this causes HER2+ breast cancer.
What can I do to reduce the risk?
The risk of recurrence in people with early-stage HER2+ breast cancer can be as high as 25% within 10 years. Talk to your doctor to see if extended adjuvant therapy (such as NERLYNX) after trastuzumab-based treatment is right for you to help reduce that risk.
What's NERLYNX?
NERLYNX is a once-a-day, oral treatment for adults with HER2+ breast cancer taken after trastuzumab-based therapy. With NERLYNX, you can help further reduce the risk that your breast cancer will return.
Learn more about how NERLYNX works.
What is NERLYNX used for?
NERLYNX is a prescription medicine used alone to treat adults with early-stage human epidermal growth factor receptor 2 (HER2)-positive breast cancer and who have previously been treated with trastuzumab-based therapy.
NERLYNX is also used with a medicine called capecitabine to treat adults with HER2-positive breast cancer that has spread to other parts of the body (metastatic) and who have received 2 or more anti-HER2 therapy medicines for metastatic breast cancer.
It is not known if NERLYNX is safe and effective in children.
Meet the patient advocates
Mentor program*
If you are considering or already being treated with NERLYNX, our mentor program connects you with someone who currently takes or has taken NERLYNX.†
We're ready to chat!
To talk to a mentor, call 1‑855‑816‑5421 or sign up below.
*The mentor program is here for you with support and resources. Your healthcare team should always be your primary source of information for treatment decisions.
†Puma mentors are compensated for their time.
Our support services are designed with you in mind.
Currently taking or thinking about taking NERLYNX? Sign up here to receive information and updates.